Technical Documentation with Alterra
Why should I create my technical documentation in Alterra?
The integration of Alterra is recommended in all cases where companies have so far created documents applying the "Search - Adapt - Save" approach:
Search for an existing document on the desired topic or a similar manual.
Open this document.
Adapt the document for the desired area of application.
Save the document with a new file name.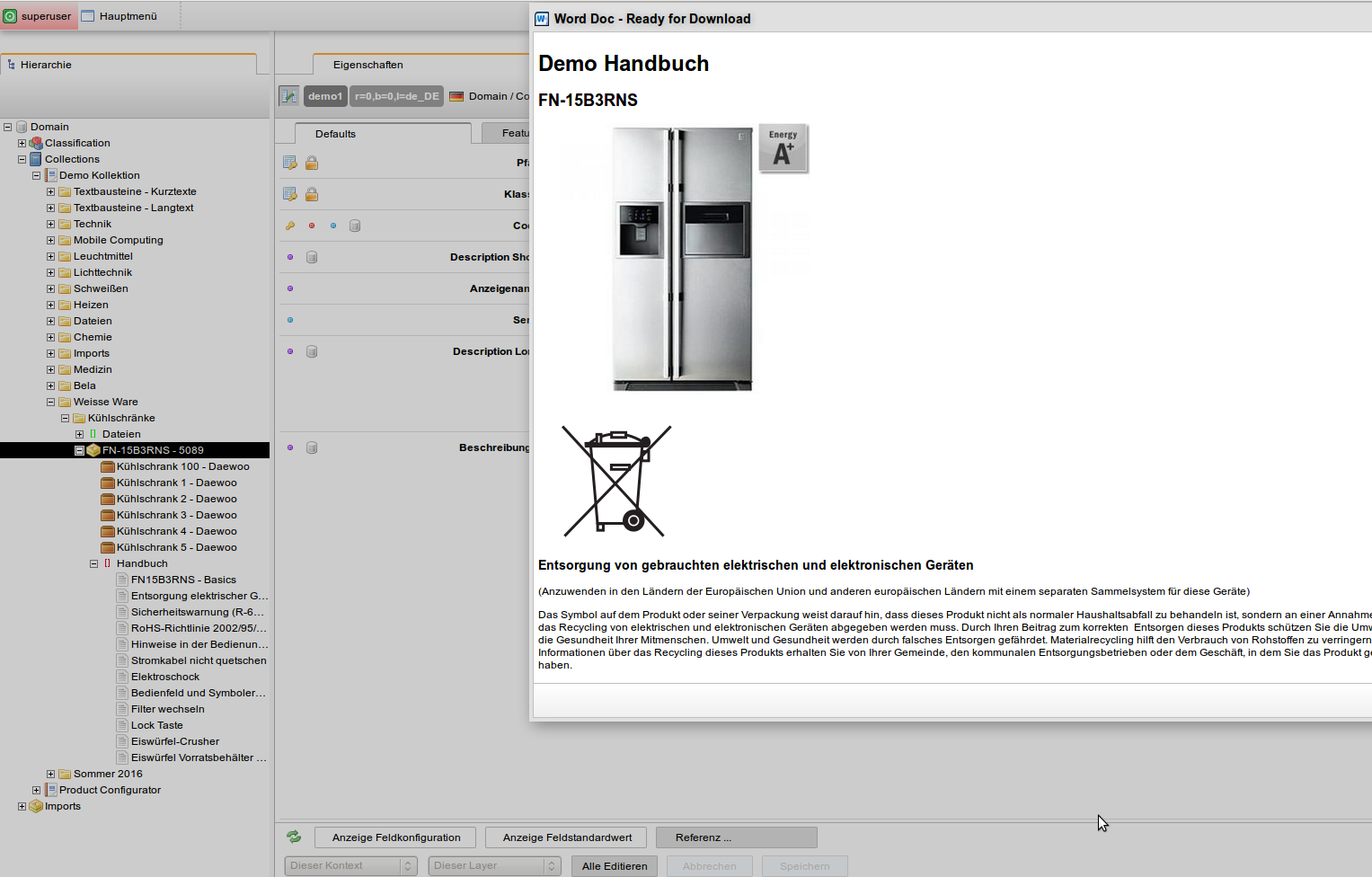 Controll View during Data Administration
It is inevitable that this approach results in unstructured and – from a certain point on – to amounts of redundant data or content that are no longer manageable.

Rationalization of technical documentation through the use of "information modules"

Using Alterra comes along with a number of advantages over the conventional procedure often used for technical documentation as described above:

By splitting and re-using individual information modules data redundancies are reduced to a minimum.
Prevention of redundant data storage as a result of document designs that vary by employee.
Significant reduction of translation costs.
Improved work flow and higher efficiency without additional staff.
Increased legal compliance of your documentation.
Elimination of hidden costs.
Cost analyses in many companies have shown that the use of Alterra leads to more streamlined and safer processes – and hence to a significant reduction in the production costs of documents.
User-friendly handling
The creation of documentation with Alterra requires a very short learning phase.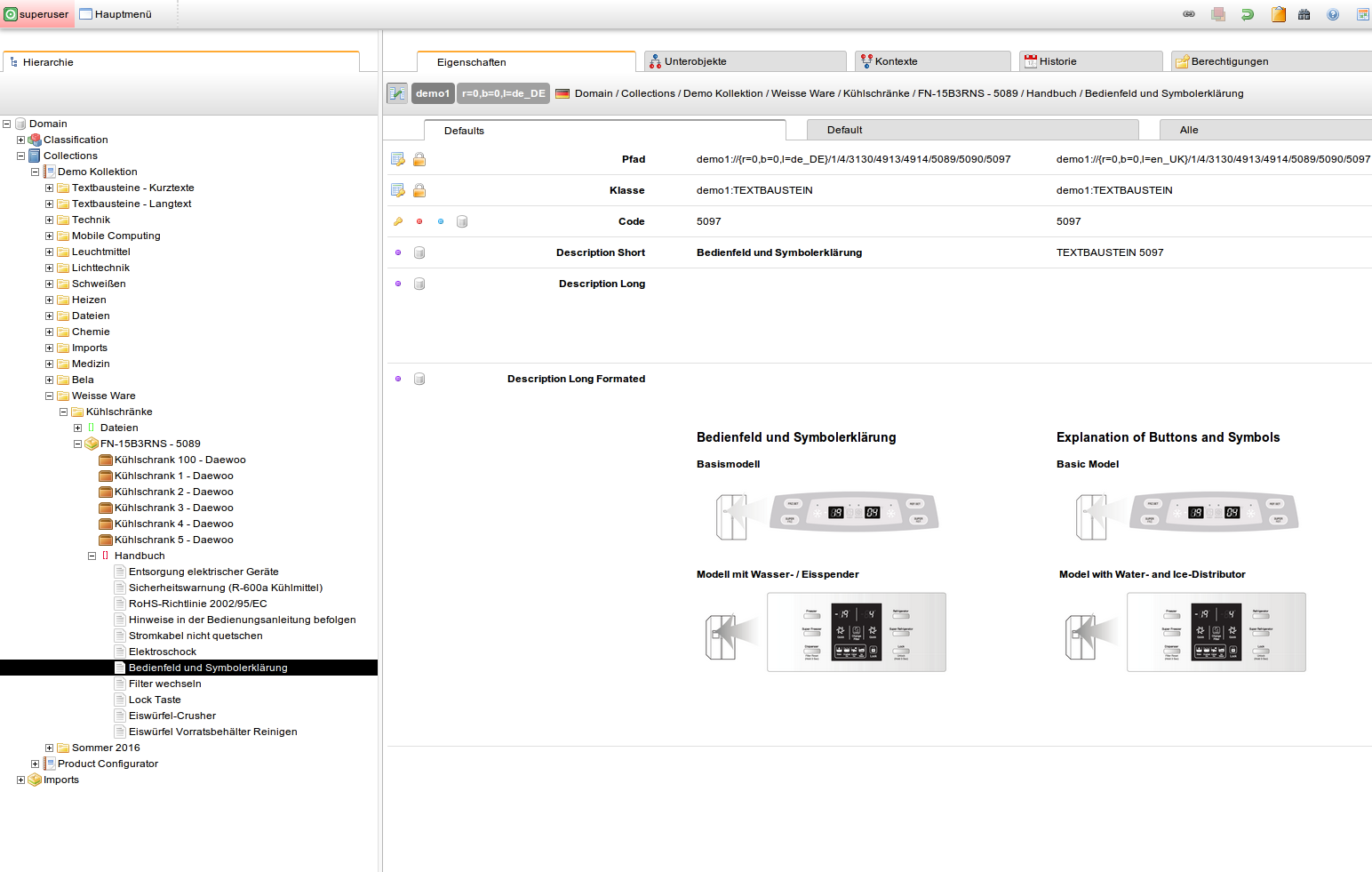 Screenshot: Management of text blocks in Alterra
The user creates/selects centrally available text blocks and combines them to documents. A text block can be used in many different documents. The creation of the document is then performed at the push of a button.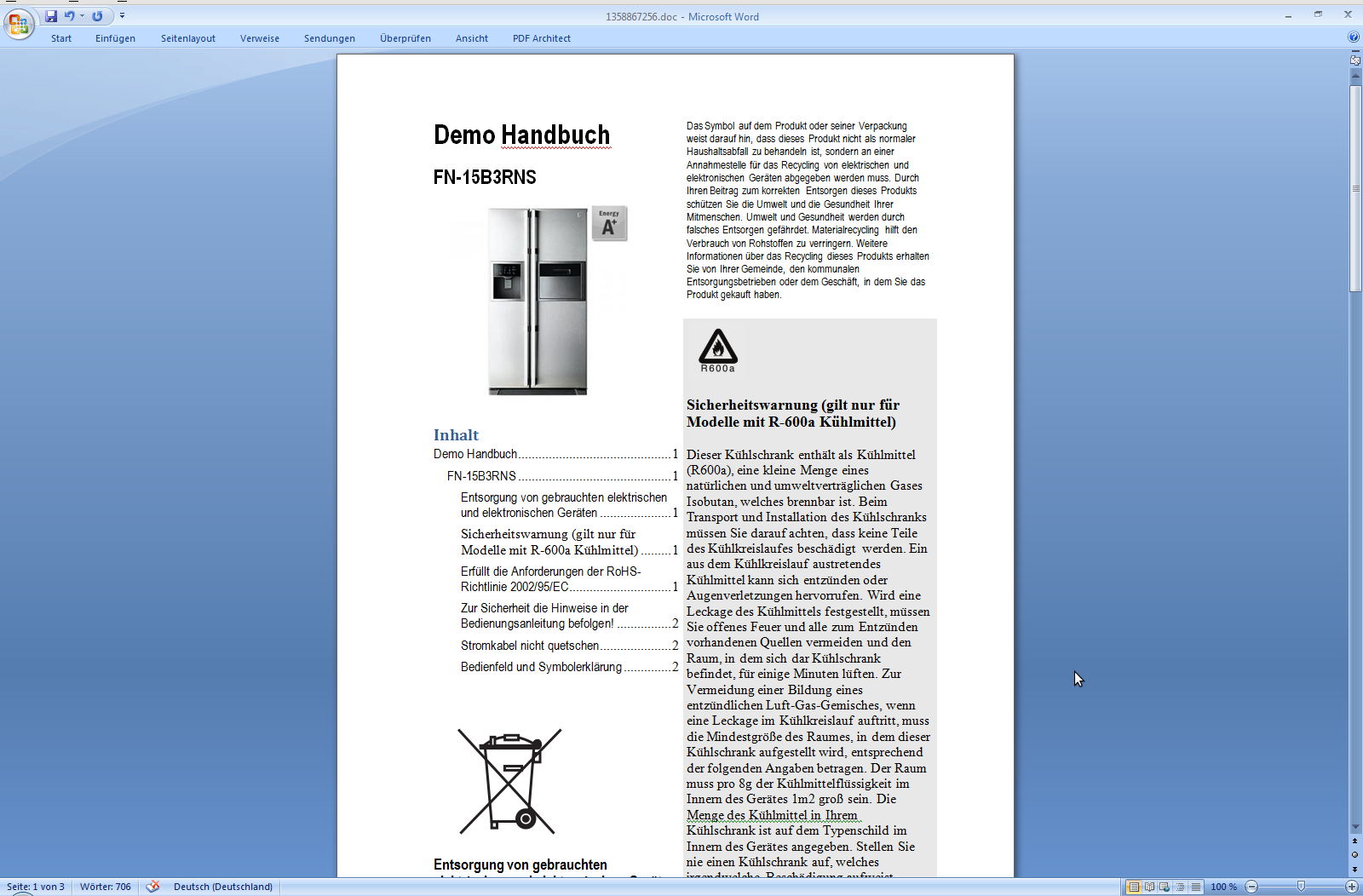 Screenshot: Automatically Generated Document
Other areas of application
In addition to the use in the field of "Technical Documentation", Alterra is also suitable for further areas of application:


Marketing: Product descriptions, advertising texts (see also PIM)
Sales: Product descriptions, offers
Design: Concept, project documentation
Quality Management: Work, process, test instructions
Support: Training manuals, service information
Human Resources / Personnel: Job descriptions and advertisements

Contact Sepia:
Sepia Central Sales
e-mail: sales@sepia.de
Phone: +49 (0)211 51 41 9 75
Web: www.sepia.de