The whole product life cycle within a single system: Alterra PIM for Clinic & Job Dress
CLINIC & JOB DRESS is a company of Fristads Kansas Group. With a turnover of EUR 500 million, the Group offers a large portfolio of leading workwear brands and offers high-quality, professional clothing for a wide range of professions. CLINIC & JOB DRESS operate the successful webshops "berufsbekleidung.de", "clinicdress.de" and "profidress.de". In addition, CLINIC & JOB DRESS sell complete solutions for companies and teams, drawing on their well-documented in extensive catalogs range of goods with a wide variety of products and colors.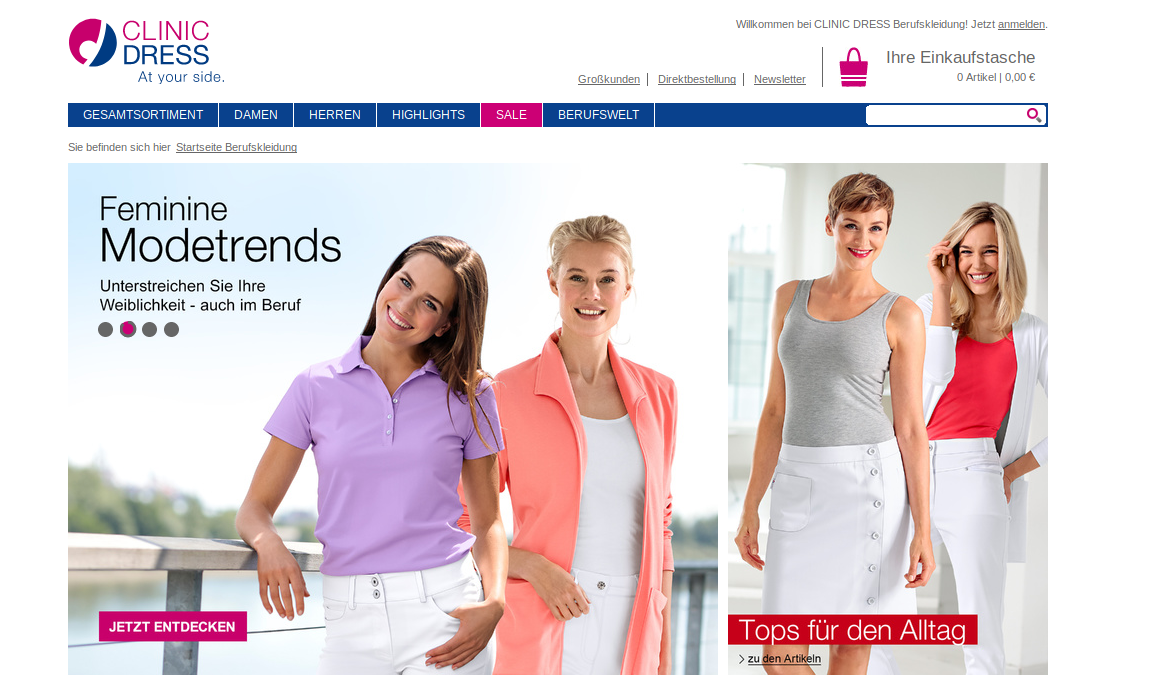 Digital Transformation in Product Development, Marketing, Sales, and eCommerce
The digitalization of product management in companies is no easy task and only possible with the right tools. CLINIC & JOB DRESS decided to rely on the combination of Alterra PIM and Alterra DAM as central building blocks for the implementation of the digital transformation of their product marketing. In the given context, digitalization means the processing of all relevant information over the entire life cycle of a product.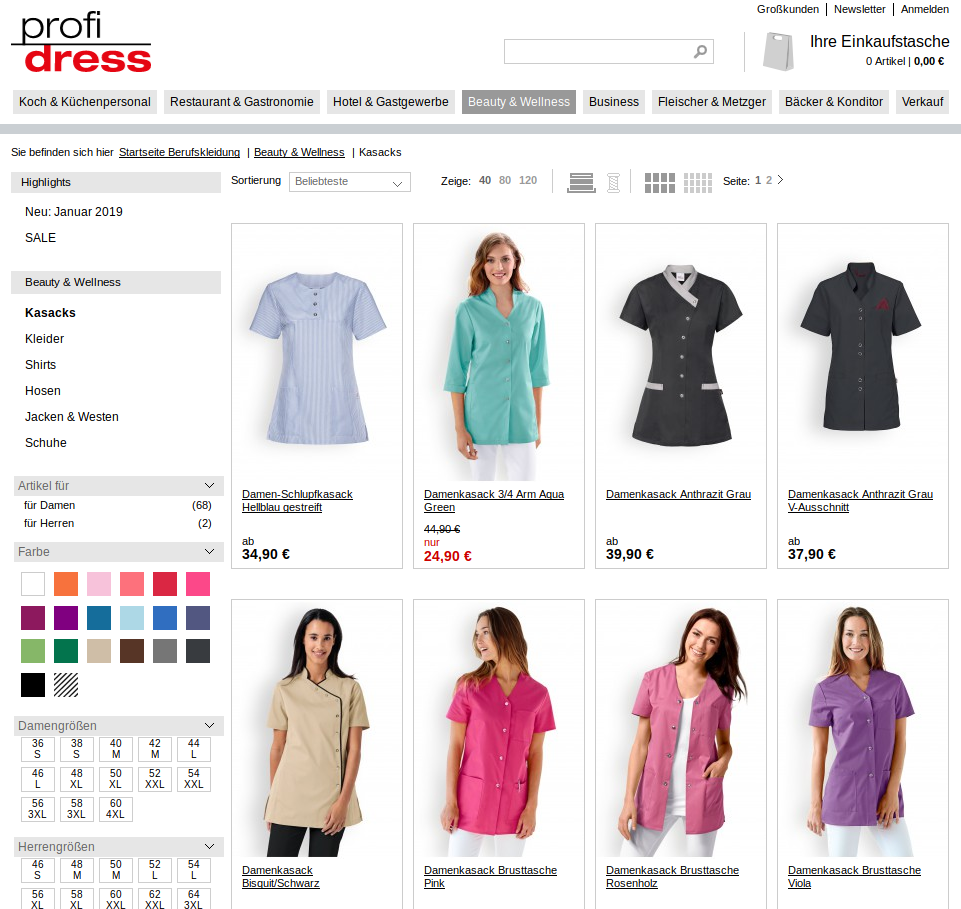 A product's life cycle begins with the input of product-relevant information during product development or the creation process, continues with sampling and the input of marketing data such as photos, texts and translations, through to sales activities such as pricing. All information obtained in this way can then be used directly by the sales department. In addition, the direct connection of web shops and the control of all other publications from within the PIM system is made possible.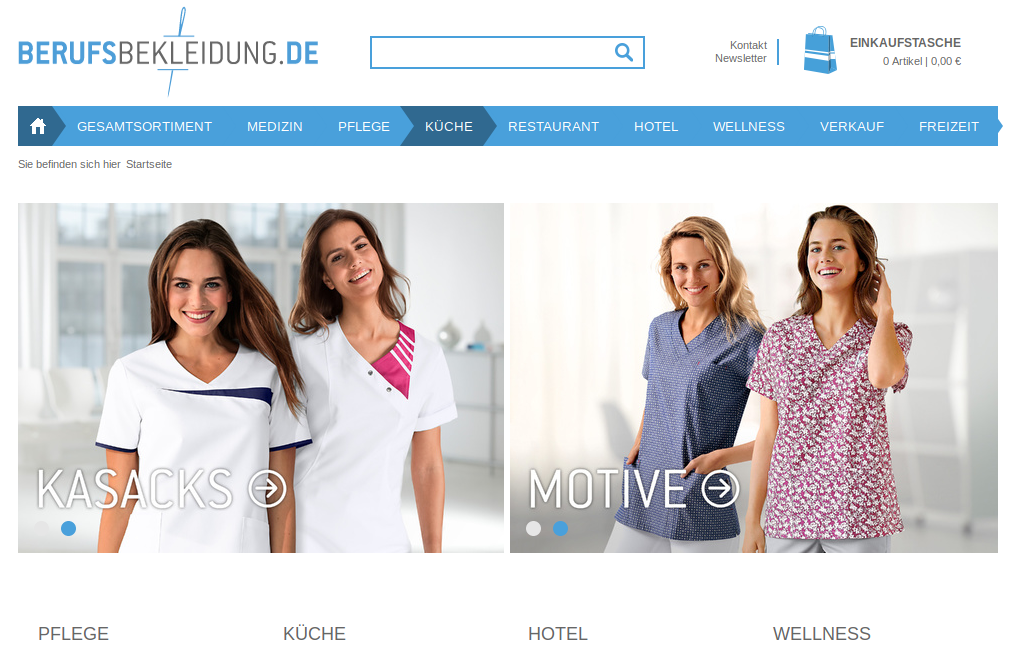 Improving the internal organization through Digital Product Lifecycle Management (PLM)
CLINIC & JOB DRESS decided to take a holistic approach to the project, i.e. to record product data in such a way that it includes the complete collection master plan with seasonal color cards, size grids based on the brand message and sales analyses of the previous season. Included are also prototype orders with materials, descriptions and pictures. All information can be displayed and edited in the same view. This allows to view and edit planned and actual data of the product variants in a direct context.
Action planning by synchronizing ERP, webshops and printing via Alterra PIM
Sales activities are synchronized across the company. Seasonal prices and sales promotions can be transferred from D365 Business Central (formerly Dynamics NAV, Navision) to webshops, apps and printing facilities using PIM as the data hub. This means that ERP, PIM, webshops and catalogs are always up to date.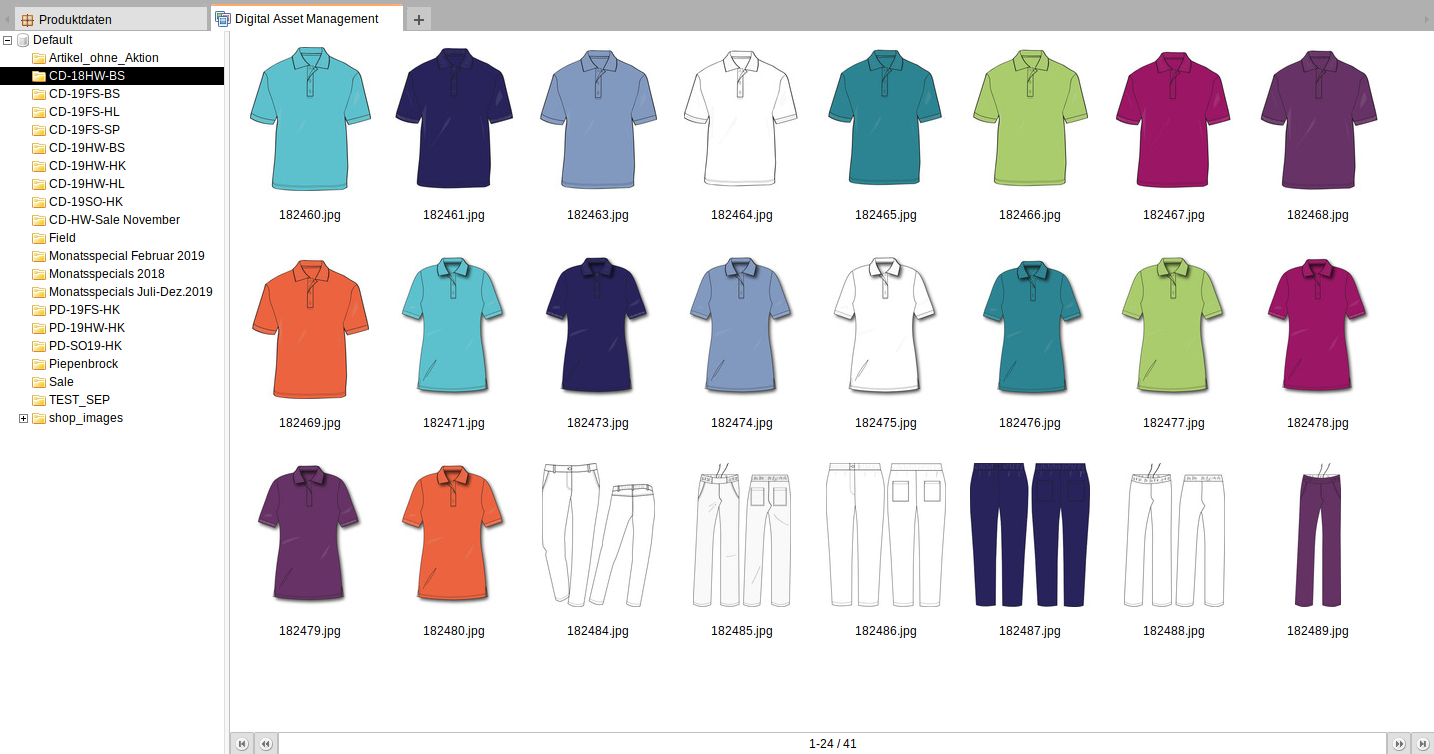 Varied product range with sizes, colors, sets and bundles
Product ranges in the fashion industry are strongly characterized by many variants. In addition to product groups, sex, colors and sizes, also sets and bundles play a role. All these can be precisely recorded and further processed via PIM.
Fashion: DAM (Digital Asset Management) for image data as the pivotal point
In fashion, image data is the linchpin of product marketing. From the color chart to the images from fashion shoots, all high-resolution data is stored in Alterra DAM and can be accessed anywhere at any time via Alterra Cloud Services. Any important meta data can be stored, searched and found on the image. Per product image it is possible to store several versions under the same file name – keyword: versioning. High-resolution data is converted automatically and "on demand" into the appropriate formats for the various channels such as webshop or print.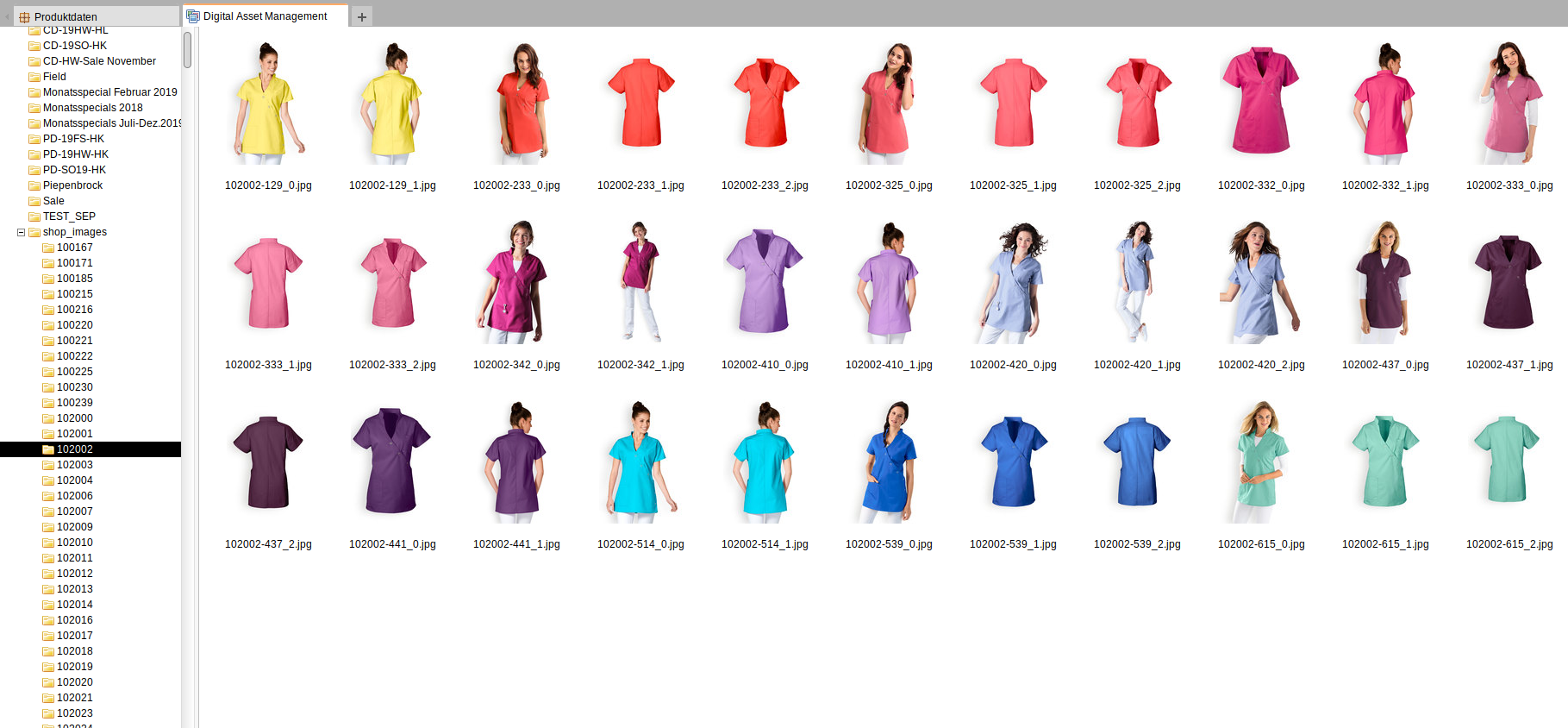 Multi-channel sales for multiple online platforms from a single PIM system
Alterra PIM As described above, CLINIC & JOB DRESS operates several sales channels. The websites "Berufsbekleidung.de", "Profidress.de", "Clinic-Dress.de" and many more have to be supplied with data directly from Alterra PIM. In addition, key account sales also want to be able to dynamically call up a constantly updated portfolio of printable documents – which is no problem thanks to Alterra's Web2Print functions.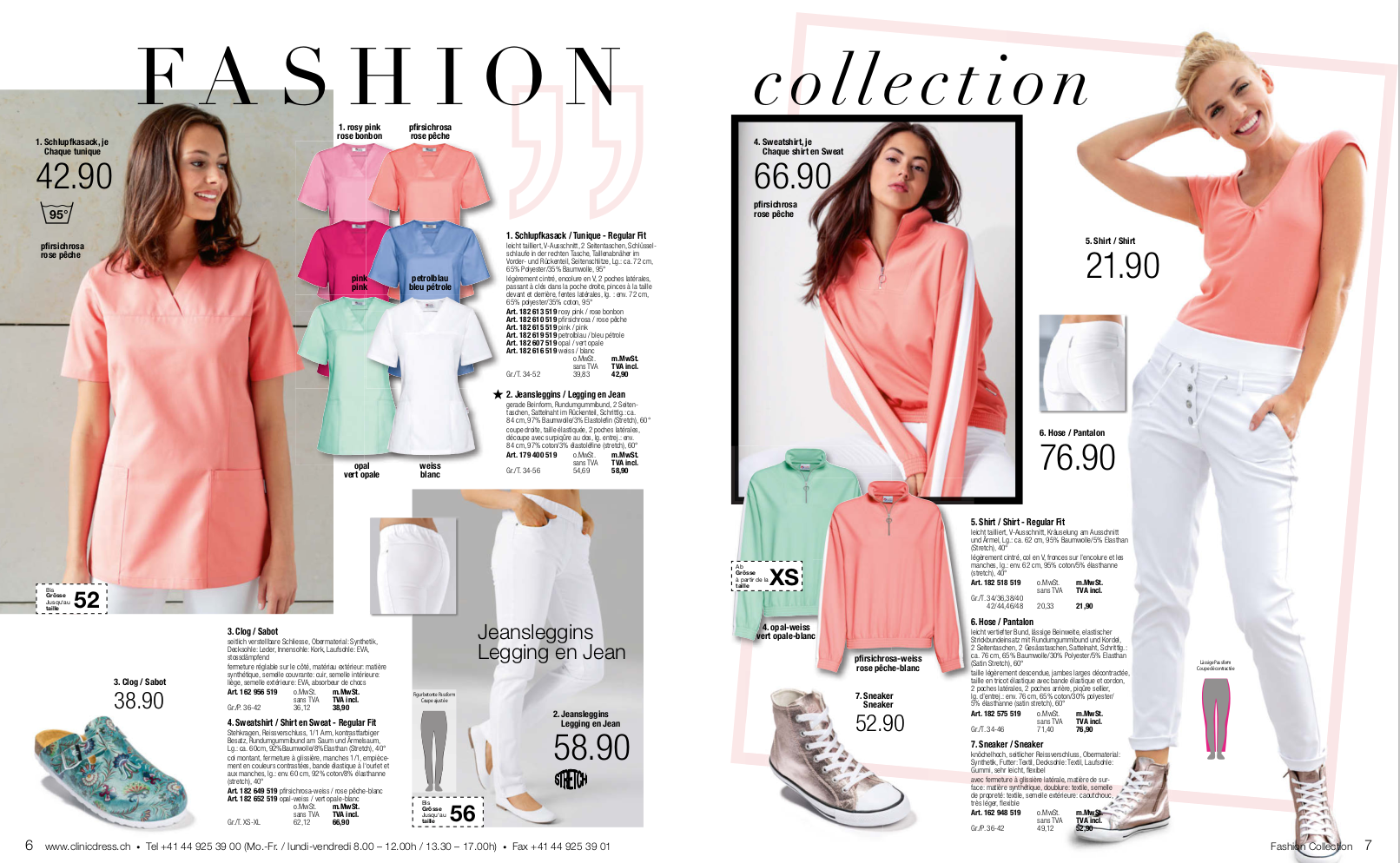 Conclusion: Digitalization in product management works best with PIM
The digitalization of product management in companies – if it is to be implemented in a holistic way – only works with PIM. PIM systems can completely map the lifecycle of your products from product development through marketing and sales to the archive. Enterprise systems such as Alterra PIM also have interfaces that allow the status of any granular information to be passed on to other systems or adopted from other systems in real time. Only PIM systems – preferably in combination with DAM (e.g. Alterra DAM) – offer the full range of services and the necessary flexibility to successfully implement digitalization projects in this area within a reasonable time frame.