References
Many well-known enterprises trust in Sepia's software solutions
Segmüller
Alterra Master Data Management (MDM)
Wilkhahn - Wilkening+Hahne GmbH+Co.KG
Alterra PIM
Alterra DAM
OFML-Import
Automation of Catalogs with Indesign
Product Configuration
Hauck GmbH + Co. KG
TEAM 7 Natürlich Wohnen GmbH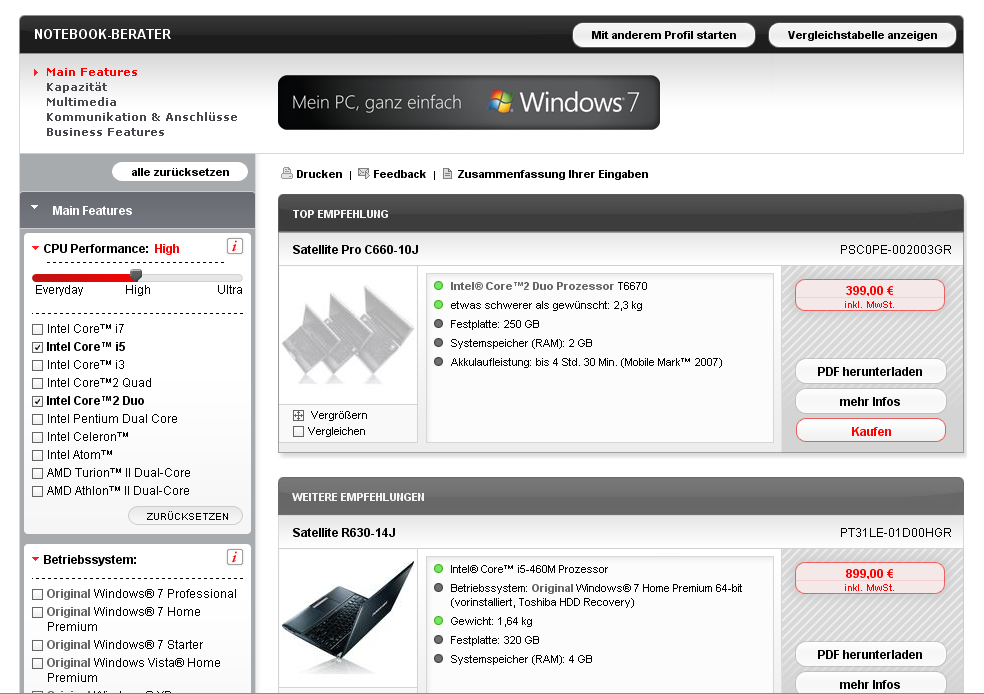 Toshiba EMEA
Replacement of a grown product database. The new Alterra based PIM system of Toshiba Europe manages and delivers product data for all subsidiaries in the European region.
Website: http://www.toshiba.eu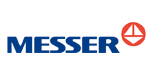 Messer Group - Messer Information Services
Large masterdata plattform for productdata in many languages. Sophisticated management of technical attributes. Intranet Product Finder with filters for properties and "inter-related" attributes.
Blaser Swisslube

Software:
Alterra::PIM
Alterra::DAM
Alterra::WebCatalog
Brands:
Website: www.blaser.com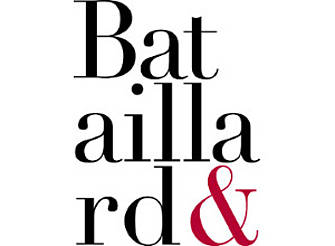 Bataillard Wine

Website: www.bataillard.ch
Karcher Design GmbH
Alterra::PIM
Alterra::DAM
Alterra::SalesPortal::WebCatalog
EasyCatalog
Website: https://www.karcher-design.de/
Success Story: https://www.sepia.de/newsletters/karcher-design/

Lebensmittel.de
Integration of a multi-site / multi-shop masterdata management. Multi language product data for all sales channels. Optimized data quality for extrensive use of attributes. Management of image data in 2D and 3D.
Webseite: http://www.lebensmittel.de

Bartels - Langness - Famila
Alterra MDM/PIM for consolidation and management of the product data pool for print and online marketing. The customer can steer periodic advertisements by workflows and special webapps.
Webseite: www.bela.de

Stahlwille Tools
Alterra Webcatalog and eCommerce
Replacement of a grown product database. Implementation of Alterra PIM (Product Infomation Management) for print, web-catalogs, eCommerce-interfaces, BMECat, Nexmart interface and automatic CDRom-generation.
Website: http://stahlwille-online.de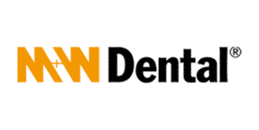 M+W Dental GmbH
Integration von Alterra PIM und SAP
Integration and Configuration of Alterra PIM for the central, international productdata management. Alterra PIM completes the existing SAP system and it supplies marketing- and sales data eCommerce systems and print catalogs.
Webseite: http://www.mwdental.de

Halfen Group
With more than 1.100 employees in 15 countries and more than 20.000 products Halfen is one of the most successful enterprises in concrete mounting and facade montage techniques.
Applied software:
Implementation of the Halfen product pricelists and product catalogs with Alterra PIM catalog software, Alterra Web to Print and Easycatalog.
The product data of Halfen are distributed European wide in many languages.
Webseite: www.halfen.de


Edeka - abholen.de

Edeka is the largest group of enterprises in Geman food retail. Owner of the Edeka group are cooperatives where independent retailers have joined their forces.
Alterra MDM - PIM is used for managing online- and offline content wird for their plattform abholen.de.

Masterflex Group
Eingesetze Software:
Masterflex group is a leading manufacturer in the field of tube technology. Masterflex maintains product data in Alterra PIM MDM and streamlines its product-related translation in 8 languages. The plugin "Typo3 Connector" is used for the synchronization of product data to the web pages of Masterflex group.
Product-related print advertising is generated by "Easycatalog" which is a plugin for Adobe Indesign.
Website: www.masterflexgroup.com

Software:
Product-Configurator based on Alterra PCM
Connector for Typo3 for product exhibition on Thermokon's website
Thermokon Sensortechnik GmbH manufactures sensors for the measurement of temperature, brightness, movement, air quality, humidity and pressure.
Webseite: www.thermokon.de
Sun Garden
Production planning of products from the areas of home and garden furniture. Use of product information for sales (use case ).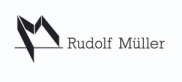 Publishing Group Rudolf Müller
MagentoConnector (Shopsytem)
With the aid of Alterra PIM Rudolf Müller integrated an enterprise wide Master Data Management (MDM) and a Product Lifecycle Management (PLM). The masterdata is used internally and externally. Example for the output of product data: www.baufachmedien.de
Website of the Publishing Group Rudolf Müller: www.rudolf-mueller.de
Read more in the project report ...

Hirschmann Car Communication GmbH
Replacement of a grown product database. Integration of Alterra Webcatalog for the presentation of product data in the enterprise portal.
Website: http://products.hirschmann-car.com/

Wagener & Simon WASI GmbH & Co. KG
WASI is the leading wholesaler of stainless steel parts and belongs to the Würth Gruppe.
Integration of Alterra PIM as the basis for multi-language parts catalogs. An extensive product catalog within the WASI webpage, the integration of B2B-webshop for stainless steel parts.
Consulting and integration of the system was carried out by our partner ZELLWERK.
Read the project report ...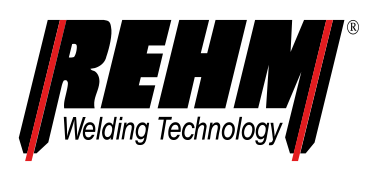 REHM GmbH u. Co. KG - Welding Technology

Rehm is an internationally operating manufacturer of welding machines. Rehm manage their multi language product portfolio in Alterra PIM based on the fundamental information of their SAP system. Very helpful: making use of the mature attribute management and the product classification module in Alterra PIM.

Amica International GmbH
Contao CMS
Intranet Information Site (EXT JS)
Amica's broad product portfolio is based on stoves, ovens and hobs. These are manufactured in two factories in Wronki, Poland. Amica uses Alterra as the management tool for the detailed product description on their websites, to generate customer-related BMECat catalogs as well advanced product information for the sales team.

The Wachendorff-Chemie GmbH manufactures cleaning and disinfectant, flushing and washing products, medicines, medical devices and cosmetics under the brand name "RHEOSOL" for the international market.


Fraunhofer Institut INT
Implementation of an intranet search application based on the Sepia Object Management System, Java and XML for the Fraunhofer Institute for scientific-technological trend analysis.
Website: http://www.int.fraunhofer.de
Kataloge mit EasyCatalog
Papier-Kataloge automatisch erzeugen mit Easycatalog
Kataloge automatisch erzeugen
Mit Sepia PIM und Adobe Indesign
Anbinden von Datenquellen
Fehler beim Satz minimieren
Fehler automatisch erkennen